In-Person Training – Washington, D.C. (November 1st)
After a 2 year hiatus, now we're returning to in-person training. Take advantage of this wonderful opportunity to train with an official training partner and author of Strategic Privacy by Design.
Sign Up Now!
Learn Directly from the Author of Strategic Privacy by Design
R. Jason Cronk is the author of Strategic Privacy by Design. While he offers quarterly online classes, this in-person class harkens the return to a more intimate in person experience for a full day with your instructor. In addition, you'll get a physical copy of his book and access to the online lessons to supplement your in-person experience.
Click Here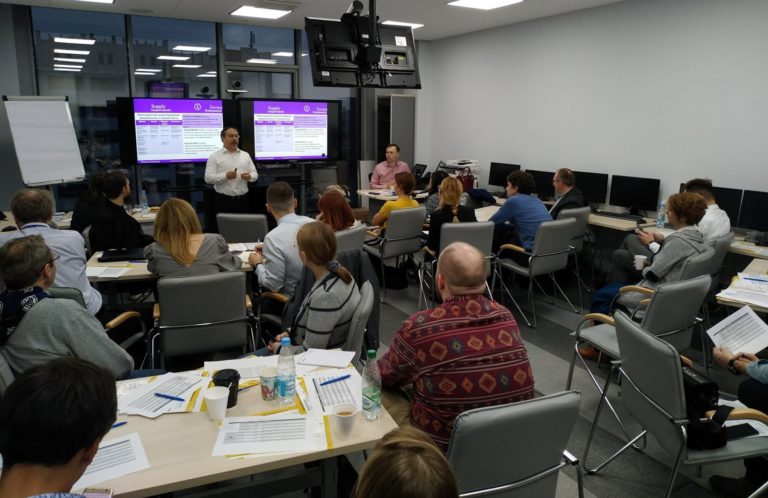 R. Jason Cronk is an internationally recognized expert in privacy by design. He is the author of the book Strategic Privacy by Design, Second Edition published by the IAPP in 2022. He is an IAPP Fellow of Information Privacy, a CIPP/US, CIPT, CIPM, a designated Privacy by Design ambassador, a licensed attorney in Florida, a blogger, speaker and passionate advocate for understanding privacy.
November 1st, 2022
Strategic Privacy by Design (Wed)

Custom Training Materials

1 Year Access to Privacy by Design Online Lessons

Strategic Privacy by Design, 2nd Ed. IAPP Textbook
Your email address will be used to communicate with you about the course and send you an invoice for payment through PayPal.  If you wish to make alternative payment arrangements, please indicate so in the comment box. You will not be added to a marketing list.
20% Group/Corporate Discounts Available. Please note if you would like to register a group. Discounted pricing is available for students, unemployed, underemployed, or others for whom the full price may be out of reach. Please enquire.
Limited to 18 Participants
First Come. First Serve. We encourage you to register early!
COVID-19 Policy:
If you have any symptoms, please refrain from participating in this in-person training. If you test positive for COVID within a week before the event, we offer a full refund. Masks are optional. Small group of 18 people. Anyone concerned about themselves or a family member being immunocompromised is invited to take our online courses:
Next CIPT Course: Jan 24th –  Jan 26th
Next Strategic Privacy by Design Course: Begins November 15th
"The Strategic Privacy by Design course exposed me to great content while the instructors made the delivery so contextual it became enjoyably easy to digest it."
Anonymous
Student Summer '20
"An education program for every professional in the privacy field/industry. At least, you will be amazed."
Adrian Ciobanu
Data Protection Officer & GDPR Consultant
"The course starts by providing us with essential knowledge on PbD and it grows and get deeper as we progress. This is a mandatory course for Product Managers, Software Architects and Lead Developers."
Gilberto Costa
Privacy Solution Engineer